Creating a new identity for one of Belgium's most popular Radio Stations.
CapeRock was approached by Medialaan and tasked to create a new image for their core radio station, JOE FM. 
The brand was outdated and needed to be revitalised in order to retain its strong position within the Belgium market. The identity needed to have a distinctive visual language for use across all communication channels and campaigns.
Making sense of simplicity
The logo was based on a series of circles, as for one they could be seen as visual nod towards vinyl records and sound waves, plus a way to transmit or broadcast - just like a radio beacon.
This idea in itself is not the most profound or complex one, but it is a simple idea that can connect to its audience and has a clear system behind it.

So from this thought we started to develop a logotype and graphic language based on a constant rhythm of circles.
This also allowed us to create a visual container to house the artists and presenters based on the idea of popping the "O" from within the word JOE and placing them within the circle, or as we coined "the spotlight".
A flexible toolkit, that appeared fresher, younger and more contemporary.
Driven by a bold visual graphic language that was complemented by placing the artists and presenters at the heart of the brand.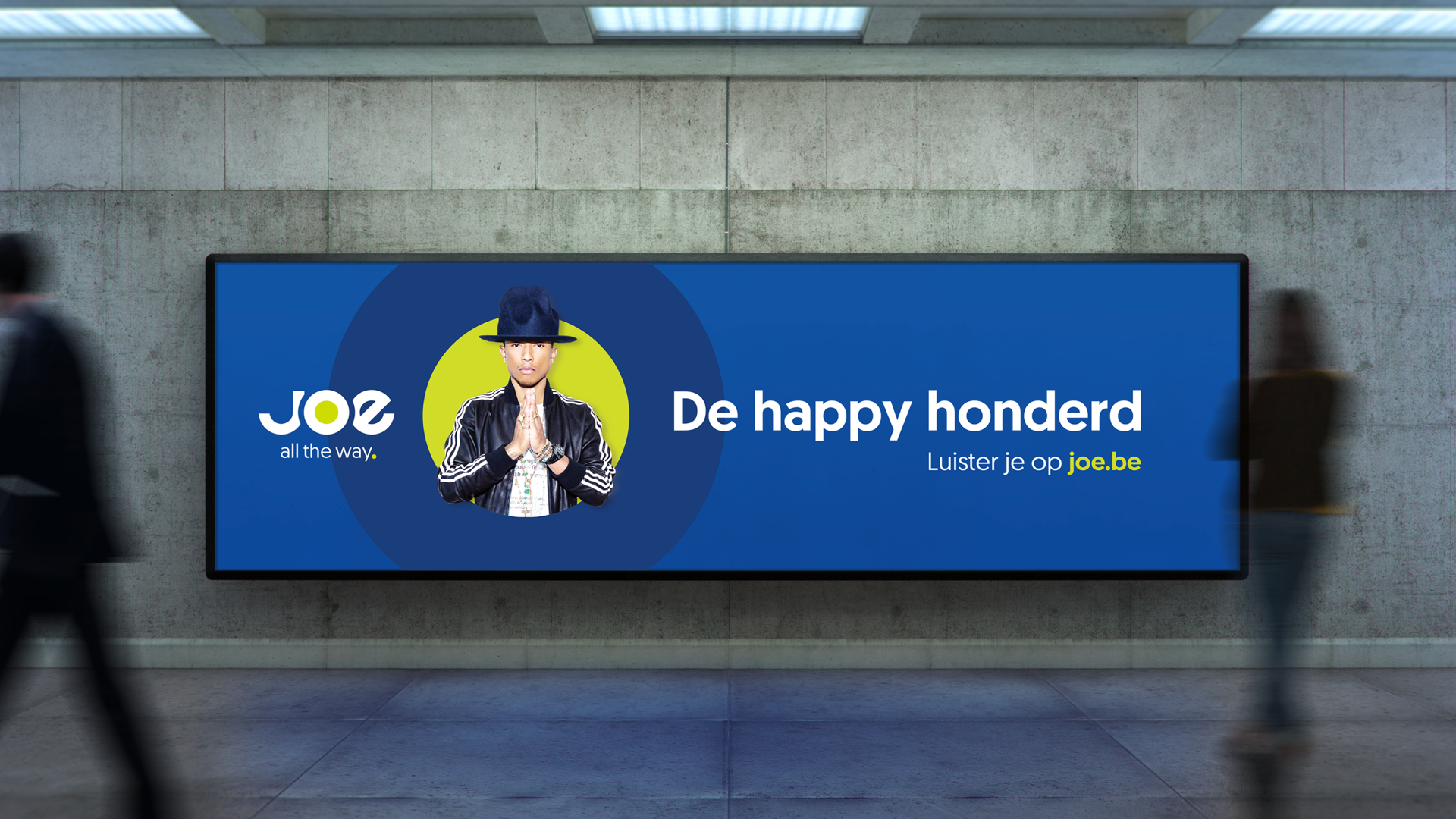 Agency: CapeRock
Creative Director: Dann Smit
Design Director: Jonny Singh
Designer: Frank Gouwy
Designer: Lisa Schuler

Animation: Wesley Vermeer
[My Role: Design & Art Direction & Implementation]